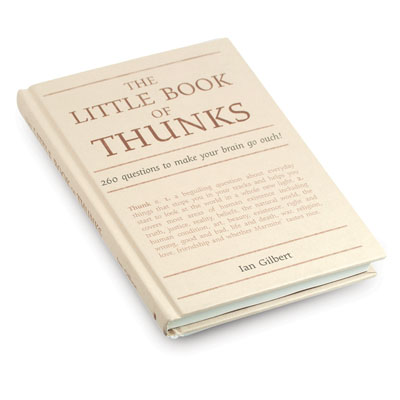 The Little Book of Thunks®
Can you bend air, does a dog know it's a dog and 258 other questions to get children thinking for themselves.
'Thought hand grenades!' That's how one teacher described Ian Gilbert's notorious Thunks. A Thunk is a 'beguiling question about everyday things that stops you in your tracks and helps you start to look at the world in a whole new light' and, on top of that, they make your brain hurt. A lot. Drawn from his experience – and frustration – with Philosophy for Children, Ian Gilbert's Thunks are in use with children of all ages and abilities around the world and never fail to get children to think quickly, creatively, deeply and for themselves. Awarded the Society of Authors first-ever educational book award, The Little Book of Thunks is a guide to the origins and uses of Thunks followed by no fewer than 260 powerful questions guaranteed to get children's brains hurting.
---