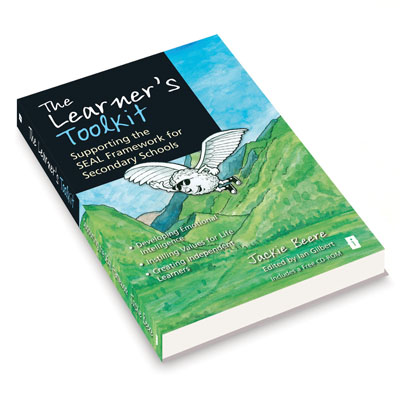 The Learner's Toolkit
The one-stop shop to creating happy,successful, independent learners.
Written by one of the UK's true classroom pioneers, this book is gives you everything you need, when you need it and how you need it to ensure everyone is a successful learner in your classroom. Written to support the Social and Emotional Aspects of Learning framework (which the current government does not deem important but good teachers know is absolutely vital), this book is an essential bank of resources for all those teaching 11–16 year olds and contains everything you need to create truly independent, resilient learners with the confidence to learn and learn well. It contains 50 lessons covering a range of key competencies with teacher's notes on leading the lesson and comes with a CD-ROM with all the student forms and tasksheets necessary to create great lessons.
To enquire about booking this author at speaking events...
210 x 297mm 224 pages Paperback with CD-ROM 978-1-84590-070-0 £29.99
---