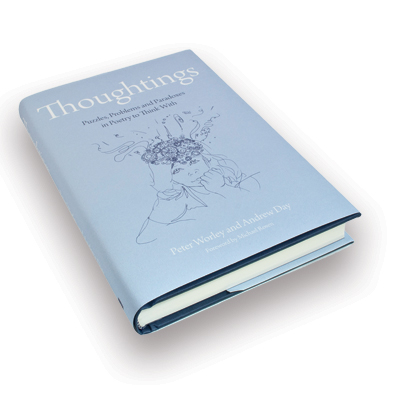 Thoughtings
Thoughtings … is a poetry, collection with a difference.
They are not poems, or at least, not in the traditional sense of the word… they are 'Thoughtings'.
An entirely new term. A 'thougthing' is a kind of poem specifically designed around a particular puzzle or problem that might be thought more philosophy than poetry.
They are more like what in music are called etudes, or studies (e.g. Chopin's Etudes, Bach's Well-Tempered Clavier, or, perhaps a clearer analogy because of the pedagogical aspect would be Bartok's Microcosmos or Leo Brouwer's Estudio Sencillos or Simple Etudes). Each etude has a specific technical or musical aspect that has been singled out for the purposes of study or exercise but each etude is also a stand-alone piece of music in its own right.
196 x 128mm 128 pages Hardback 978-1-78135-087-4 £14.99
---