Your cart is currently empty.
Subscribe to our newsletter
Our latest tweets:
In this article @jackiebeere reviews the 'must-have' skills as defined by the @wef in 2020 and how we can teach them: .

Jackie's new book outlines how teachers can develop the habits of reflection & metacognition in all learners: https://t.co/8VFkoyZotJ.
Have you taken advantage of our offer for #NQTs? We posted each book available at 30% off throughout September – why not have a scroll through our feed and see what takes your fancy! NQT30 code valid until December 31st 2020.

#BackToSchool #Teachers #Teaching #CPD
Twitter feed video.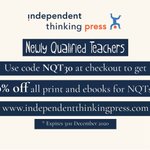 There's still time to register for @ITLWorldwide's FREE webinar exploring how schools can help children become effective, strategic and creative thinkers, based on the brilliant book #GilbertFilbert and His Big MAD Box! Featuring Ian Gilbert & @AndyGoMAD: https://t.co/XAEkiOJCHd.
Twitter feed video.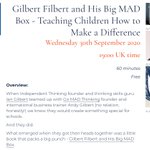 Load More...