Your cart is currently empty.
Subscribe to our newsletter
Our latest tweets:
Are you fan of #ebooks? Well you'll be pleased to know that our titles are now available to buy as ebooks directly from our website AND we're offering 50% off all ebook purchases when you use code VAT50!

Happy reading😃
Twitter feed video.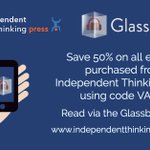 Sign up to our newsletter today and receive information on our new titles, very special offers and much, much more: https://t.co/rfjNiPMq1W
Twitter feed video.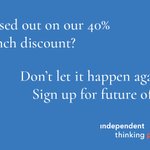 Load More...