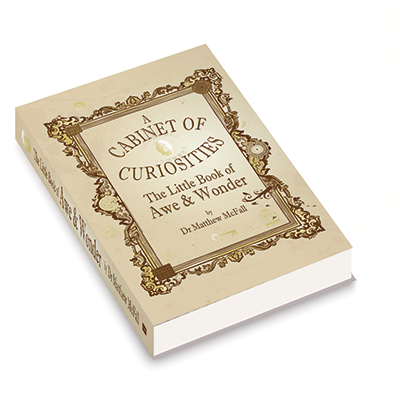 The Little Book of Awe and Wonder
Engaging learners through awe, wonder and more than just a little bit of 'wow'!
A wise man once said that 'attempting to teach without inspiring the pupil with a desire to learn is hammering cold iron'. If that is the case consider this book as your own little portable furnace. Written by an educationalist whose PhD focuses on the all-important but often overlooked role of wonder in learning, this unique book is a consummate cornucopia of the awe-inspiring, the jaw-dropping, the very weird and the most wonderful, all designed to help tap into children's natural curiosity and inspire them to great learning. The Little Book of Awe and Wonder is a delightful tome that will fire up even the most reluctant learners and is suitable for all ages. An indubitable phantasmagoria that will delight the head, hand and heart. Like all good learning should.
To enquire about booking this author at speaking events...
196 x 128mm 128 pages Paperback 9781781353080 £12.99
---