Subscribe to our newsletter
Our latest tweets:
How to use your #TinofThunks Idea #No7 – As in #No6 but call out 'Switch' part way through so they have to argue for another position. >> https://www.independentthinkingpress.com/books/teachingskills/a-tin-of-thunks/ <<
Twitter feed video.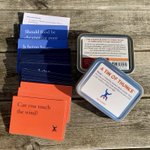 Sign up to our newsletter today and receive information on our new titles, very special offers and much, much more: https://bit.ly/2kneVbP
Twitter feed video.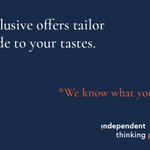 Load More...