It seems we can't find what you're looking for. Perhaps searching can help.
Subscribe to our newsletter
Our latest tweets:
#UnexpectedLeader by @ieshasmall out now: https://t.co/aWm7VQZkVJ
Twitter feed video.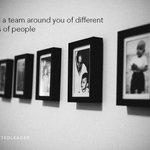 We're having a fantastic day with @mrappealing and @HYWEL_ROBERTS - telling us all about how stories make for memorable learning. And the importance of having a giggle 😂
Load More...