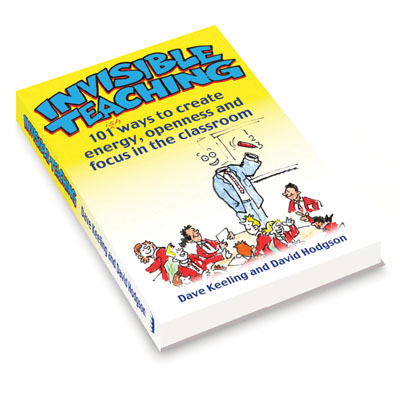 Invisible Teaching
Dave Keeling and David Hodgson
101ish ways to create energy, openness and focus in your classroom.
A book of new, fast, fun activities, requiring little or no set-up, that increase the energy, openness and focus of students (and teachers) and promote a positive and focused classroom atmosphere. This practical book of 101ish tried and tested activities will boost performance levels in the classroom by tapping into the secrets of invisible teaching. Easy to follow and deliver, the activities personalise learning, encourage creativity, inspire students, develop emotional intelligence and better communication, build rapport, support effective classroom management and ignite a passion for learning.
To enquire about booking this author at speaking events...
148 x 210mm 176 pages Paperback • E-Book 978-1-84590-685-6 £12.99
---